Make Accessing Your MCCU Accounts Easier than Ever!
Are you still using your username/password to log in on your MCCU Mobile App? Make things easier on yourself by setting up fingerprint, facial recognition, PIN, or voice recognition to log in!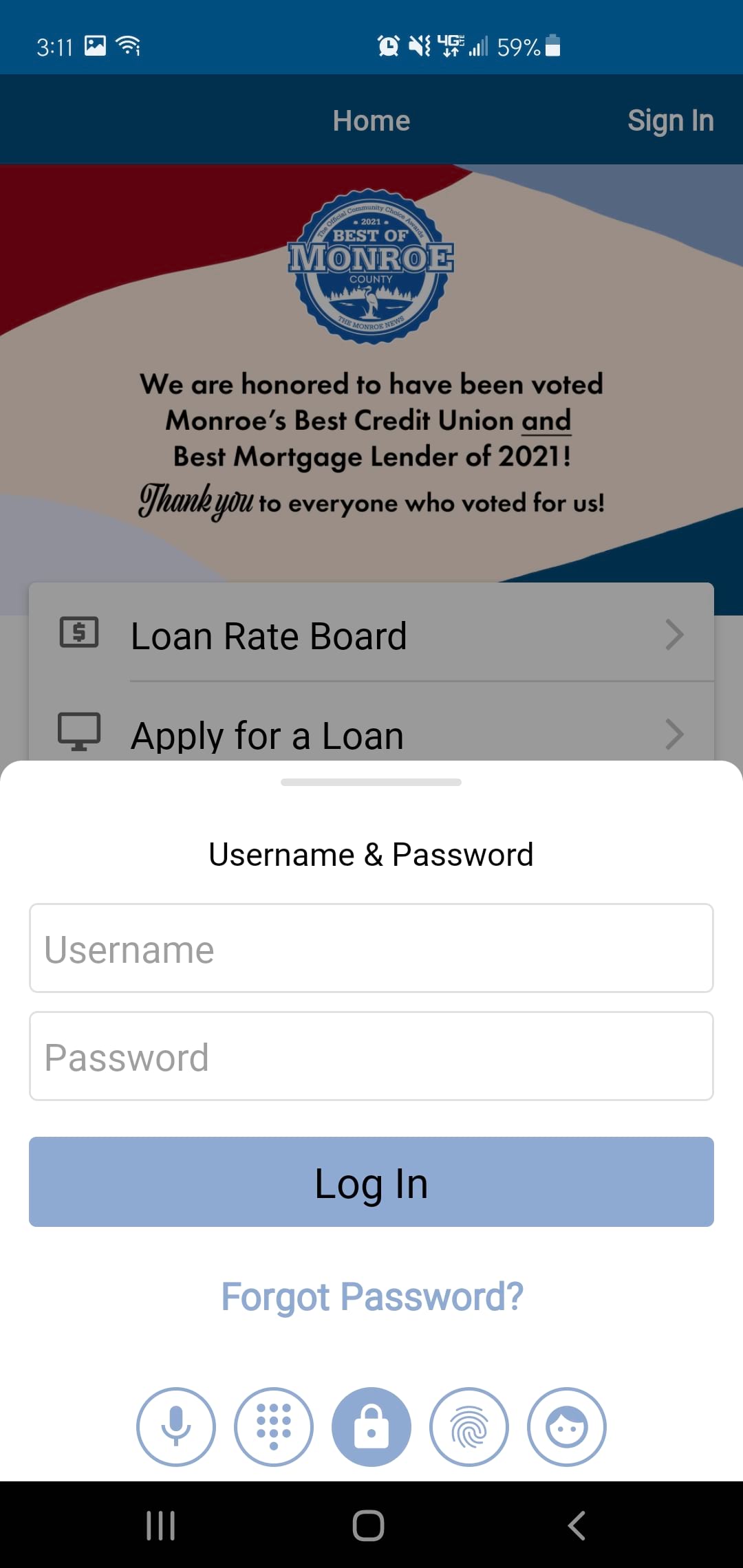 Open MCCU Mobile and tap one of the buttons at the bottom of the login pane.

The first step is standard authentication. When you elect to enroll in a new way, you must first authenticate by entering your standard login credentials (username, password, and security question answer). After enrollment, the standard authentication is not required; however, it can always be selected in place of an alternative

Fingerprint: uses the thumbprint stored in your phone's operating system to authenticate your login.
Facial Recognition: uses photo metrics stored in your phone's operating system to authenticate your login.
PIN: allows you to set a four-digit PIN to access your account.
Voice Recognition: a passphrase will appear on your screen for you to record. Once your recording is captured, this voiceprint will be used to identify you when you log in.
These logon options are compatible with both Android and Apple devices, but you are only able to use these services to log into one MCCU account per device. For security purposes, we do not recommend enabling these options if you share a device with others. You can set up more than one authentication methods and your app will default to the last method used the next time you log in.
Go to main navigation