MCCU Credit Cards
Credit union credit cards offer some of the best deals around! In a overly complicated marketplace, we keep things simple and straightforward. Looking to open a new credit card or transfer the balance from a credit card with a high interest rate to one with a more competitive rate? We've got what you're looking for!
MCCU Mastercard Platinum Reward cards offer:
Competitive interest rates available between 9.99% - 17.99% APR1

No fee balance transfers

Balance transfer fees are usually 3%-5% of the balance transferred

2

No fee cash advances

Earn when you swipe with our rewards program

Redeem points for cash back, 

gift cards, statement credits,

and more!

Apple Pay, Samsung Pay, Fitbit Pay and Garmin Pay
Average Credit Card Interest Rate by Category
| Category | Average Interest Rate |
| --- | --- |
| All Existing Accounts | 21.19% APR* |
| All New Offers | 22.84% APR* |
| Excellent Credit | 17.93% APR* |
| Good Credit | 23.99% APR* |
| Fair Credit | 26.42% APR* |
| Store Cards | 30.56% APR* |
*APR = Annual Percentage Rate. Averages reflect regular APRs. With the exception of the 'All Existing Accounts' row, rates pertain to new credit card offers. Information from Wallet Hub, updated November 2023.
---
Card Control App
MCCU is glad to offer a card control app for our Mastercard Platinum Reward card holders!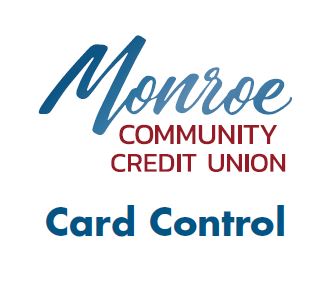 What can I do using this app?
You can view and filter your card transactions, pay your credit card bill and view payments previously made, lock or unlock cards, initiate disputes, activate cards, report cards lost or stolen, set travel notes, and if available, you can set alerts and controls.

What do I need to enroll?
You'll need the card number for one of the cards you want to manage using this app, information about the primary cardholder, and contact information that will be used to set up your profile.
I can't get past the enrollment process and I know I'm entering correct information.
Please return to the login page and tap on "Contact" to get the phone number you can call for additional assistance.
What are the username, password, and email address requirements?
Your username should be between 6 and 16 characters with no special characters (ex. #, !, or &), cannot be your first or last name, and must be unique in our system. Your password should be at least 8 characters and must include a combination of uppercase and lowercase letters, numbers, and special characters. The email address you enter should include the @ sign, should be valid, and must also be unique in our system'ÄĒonly one user account can be tied to a given email address.
When I try to log in I get a message "We still can't verify your information" and I'm given a phone number. What's this?
Please call the number provided. If you tried to log in to your account but failed to enter the correct username and password five or more times, then your account will be locked and will need to be unlocked before you can log into the app.
I'm trying to enroll or login and I'm getting a "Not your fault" message.
This message may sometimes indicate there is a wide-spread issue with the app. You can try to uninstall and re-install the app. You can also tap on "Contact" to reach a phone number that you can call for assistance or to report the issue.
Who do I call for help?
To trouble shoot any issues on the Card Control app, you can either give us a call at 734.242.3222 during business hours and ask for our Card Department. If you're having an issue after hours, you can reach out to our PSCU Contact Center at 866.576.1270.
How can I change my email address, phone number, username, name, password, security questions, or profile picture?
On the Account Summary, tap on the hamburger menu in the upper left corner, and then tap on the Edit Profile icon to the right of your username. From this screen you can manage your profile picture, edit your profile information, update your password, and change your security questions. We've noticed that if you make a change to one of these areas through the app, it can take up to 24 hours before you can access the app again. This delay is to allow the information to be updated on PSCU's system, so there are no inconsistencies on their system.
How can I change my username?
You will not be able to change your username after enrollment.
If I've enabled alerts how will I receive my notifications?
Alerts, when enabled, will be sent as SMS text messages to the phone number that is in on your profile. If you enable alerts, please make sure a valid phone number that can receive text messages has been added to your profile. You may receive your alerts at the email address that is on your profile if the service that delivers text messages is temporarily unavailable.
 
FAQ
What benefits are associated with my MCCU Platinum Rewards card?
Great question! You can click here to see a complete list of the benefits associated with your MCCU Platinum Rewards Card. If you have a Platinum Rewards Business Card, you can click here to see your full list of benefits.
When can I expect to receive my MCCU credit card?
MCCU credit cards typically arrive at your door 7-14 business days after you place your order.
Is it possible to get my card sooner than 7-14 business days?
Yes, however there is a charge associated with placing a rushed card order. To find out more about this process and the charge associated with it, give us a call at 734.242.3222 and a Contact Center Specialist will help you out.
Am I able to add an authorized signer to my MCCU credit card?
Yes, you can add an authorized signer to your credit card. All we need is identifying information for that person.
How do I make a payment on my MCCU credit card?
If you have online banking, you can transfer funds from your MCCU accounts and apply to your credit card. This payment will reflect on the card within 1-2 business days. If you do not have an online banking account with MCCU, you can access your card by clicking here. 
If you utilize a bill payment system to make your credit card payment, make sure you are using the address below:
P.O. BOX 37603
Philadelphia, PA 19101-0603
You can also make your payment by calling in to our call center or stopping in at any one of our locations.
Can I request a limit increase on my MCCU credit card?
Yes! If you already have a Credit Card with MCCU, you will need to fill out a short application and authorize MCCU to pull your credit. This process is typically completed within one business day and any approved increase will be reflected on your account the following business day.
What is a balance transfer?
A balance transfer is when you transfer funds from a higher interest credit card (such as a department store card) to a card with a lower interest rate. We are glad to say we offer fee-free balance transfers that are beneficial because it saves you money (sometimes a substantial amount!) on interest charges. Balance transfers to MCCU are processed as purchases, which is important to know when you're shopping around because we don't charge you a higher interest rate like you would find on a cash advance.
Is there a fee to process a cash advance on my MCCU credit card?
No, we are glad to say there is no fee associated with a cash advance from an MCCU credit card! 
Please note: We can not process cash advance requests for VISA cards in our branches. VISA cash advances can still be processed through our ATMs--if you need any assistance with doing a cash advance through an ATM, we're happy to help!
Can I change my credit card payment due date?
No, due dates are established when you open the line of credit.
Is there a grace period from my due date?
You have 5 days after your due date to make your payment before a late fee is applied.
How do I access my MCCU credit card rewards?
To access and redeem your Platinum Rewards points, visit www.curewards.com!
What do I do if my credit card is lost/stolen?
If your MCCU credit card has been lost/stolen you should call 800-449-7728. Representatives are available 24/7 to help you manage the loss of your card.
What do I do if I believe my credit card has been compromised?
If you believe your card has been compromised, call 800-449-7728. A representative will walk you through the process of filing a fraud claim, ordering a new card if necessary, and getting your account straightened out. Representatives are available 24/7 to help make you whole again.
How do I order a replacement credit card?
There are two ways you can¬†order a replacement card'ÄĒyou can call 800-449-7728 and request a replacement over the phone or¬†you can come in to one of our locations and speak to an MCCU representative.
Rates
Credit Cards
Effective Date:
Thursday November 30, 2023
APR* Range
Estimated Payment

9.99% - 17.99%

3% of balance**
*APR = Annual Percentage Rate. Lowest rate is for top tier credit. Click here for credit card information.

**Payment will be 3% of balance owed or $25, whichever is greater
 
 
 
 
1APR = Annual Percentage Rate
2Information from Wallet Hub (2020)
Go to main navigation